The client
The Electricity Supply Board (ESB) is a leading Irish utility company. With a holding of 95%, ESB is majority-owned by the Irish Government, with the remaining 5% held by the trustees of an Employee Share Ownership Plan.
I worked on the design of this concert programme 
to commemorate the 40th anniversary of the Turlough Hill Hydro Station, along with several other 
communication materials for ESB, including guides and manuals, annual reports, posters, brochures, posters and vector graphics.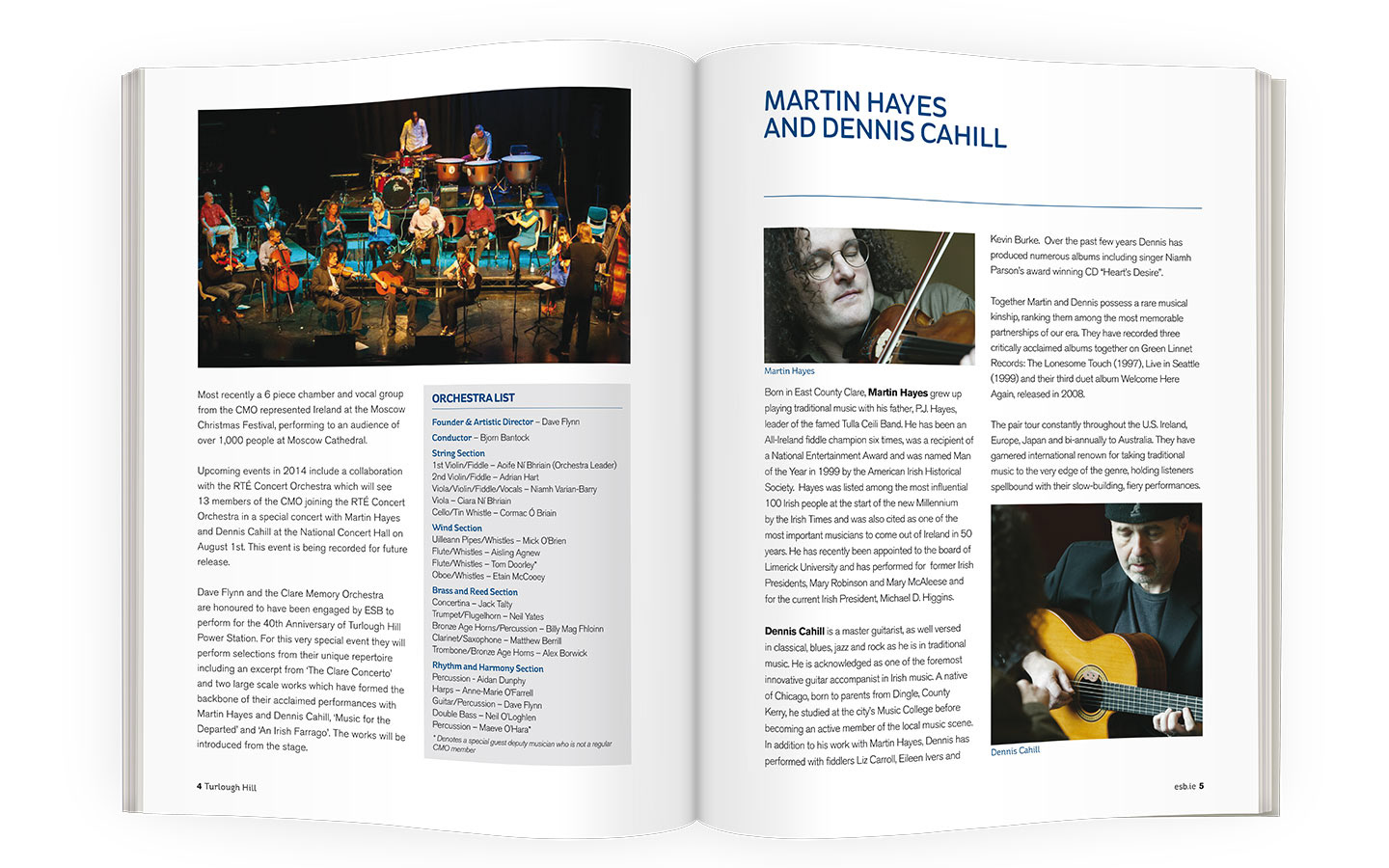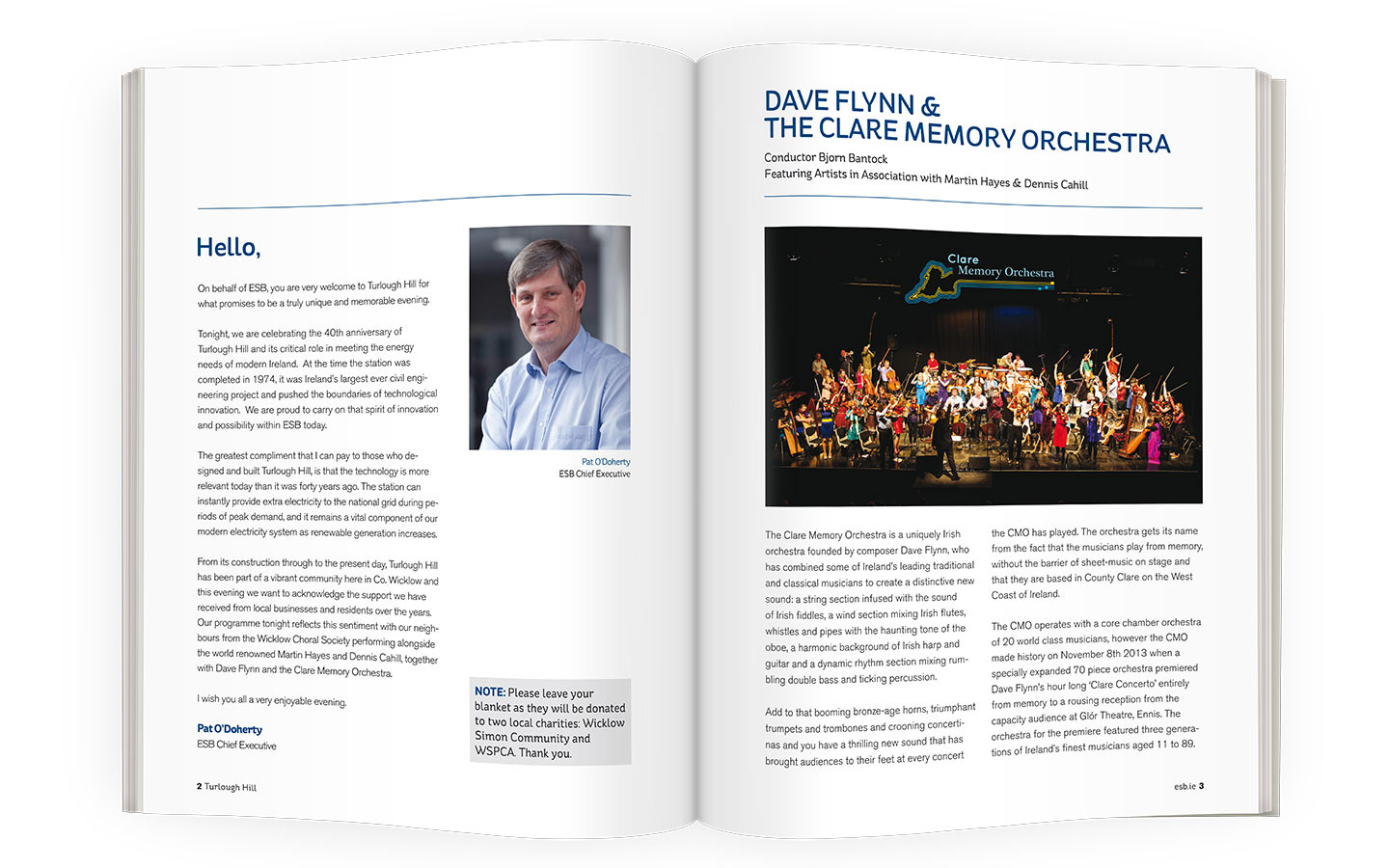 Employer: 
Zahra Media Group
Tools:
InDesign, Photoshop, Illustrator