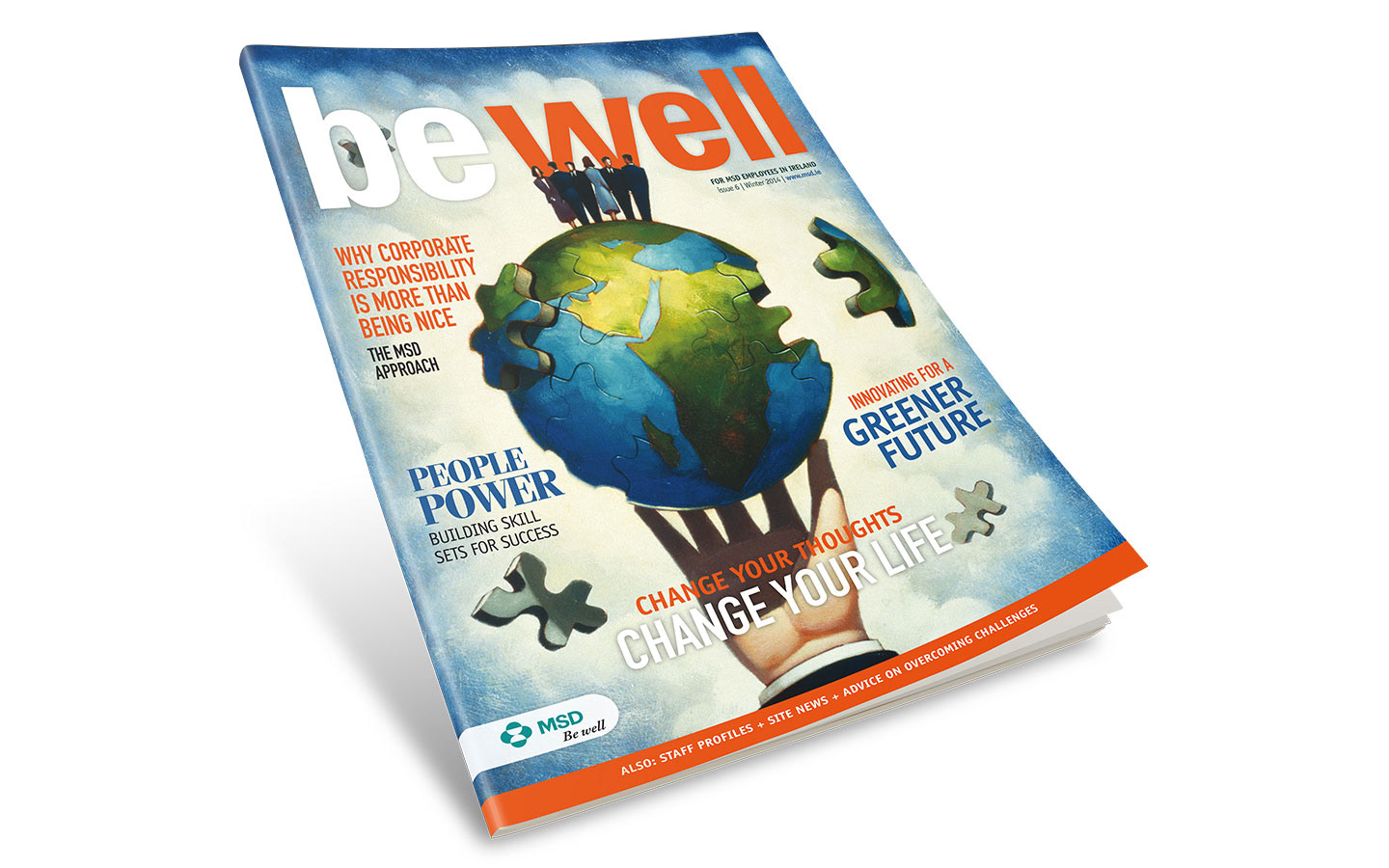 Be Well
is the magazine for the employees of the pharmaceutical company MSD (Merck) in Ireland, published by Zahra Media Group. 
My role 
My responsibilities included layout design, photo sourcing and preparing ready-to-print files. As the sole designer of this title, I worked closely with the editor of the publication. 
The redesign 
I oversaw the redesign of the publication in 2015. The redesign maintained the MSD brand colours and a serif font was introduced to make the publication less cold and pharmaceutical-looking and more appealing to readers.