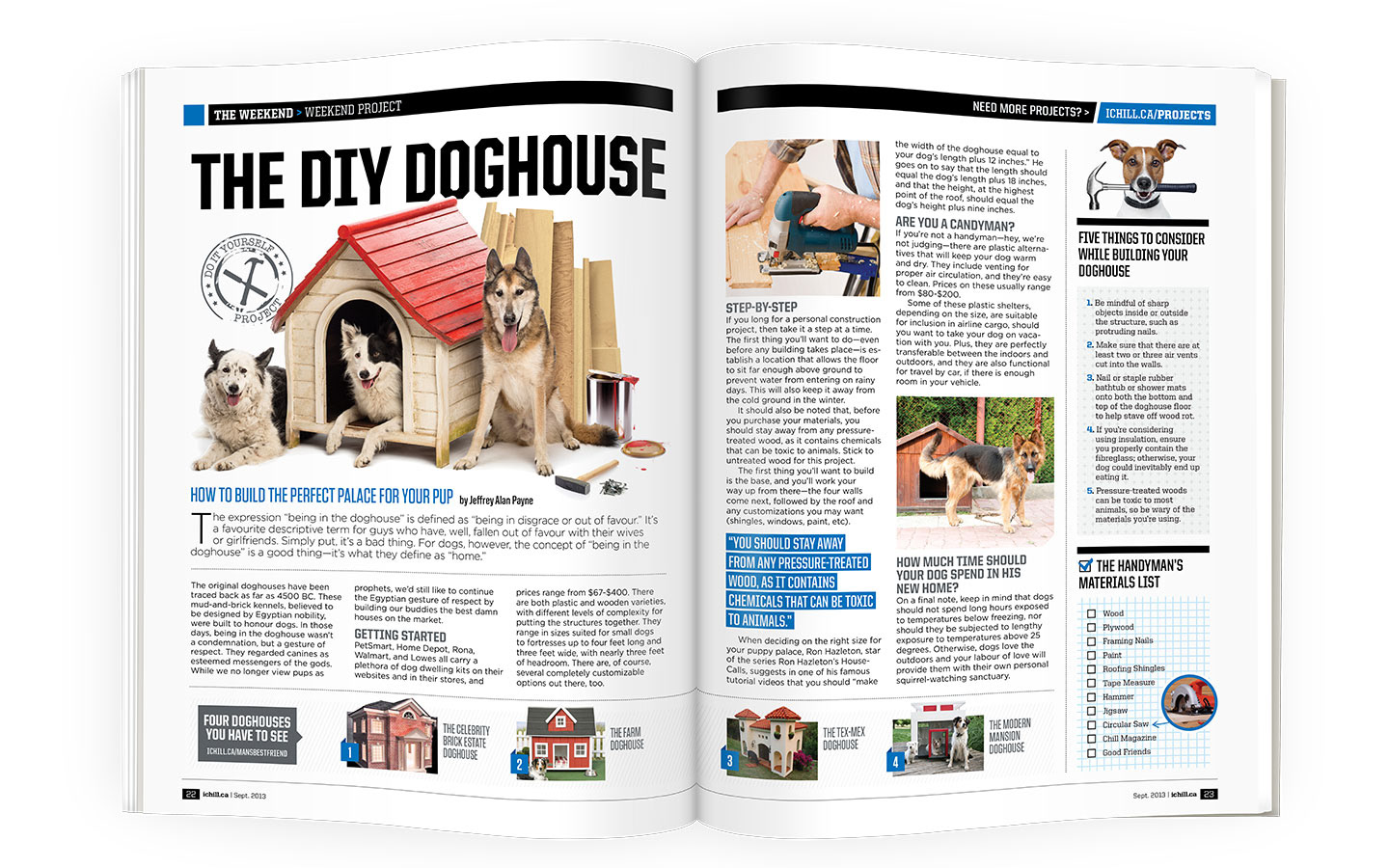 Chill
was a Canadian men's magazine. Published seven times a year, the print edition of
Chill
was distributed across Ontario at The Beer Store. 
My role 
I worked on layout design, photo sourcing and retouching, as well as vector illustration. One of the highlights was the redesign of the publication in 2013. 
As part of a design team of 2-3 people, I also worked on
Golf Canada
magazine and other client projects. 
The challenge 
Due to the tight budget, I frequently had to create photo compositions by cropping and combining several stock images. In addition, I created vector illustrations for the fitness section, based on the exercise steps provided by a personal trainer (see image below).