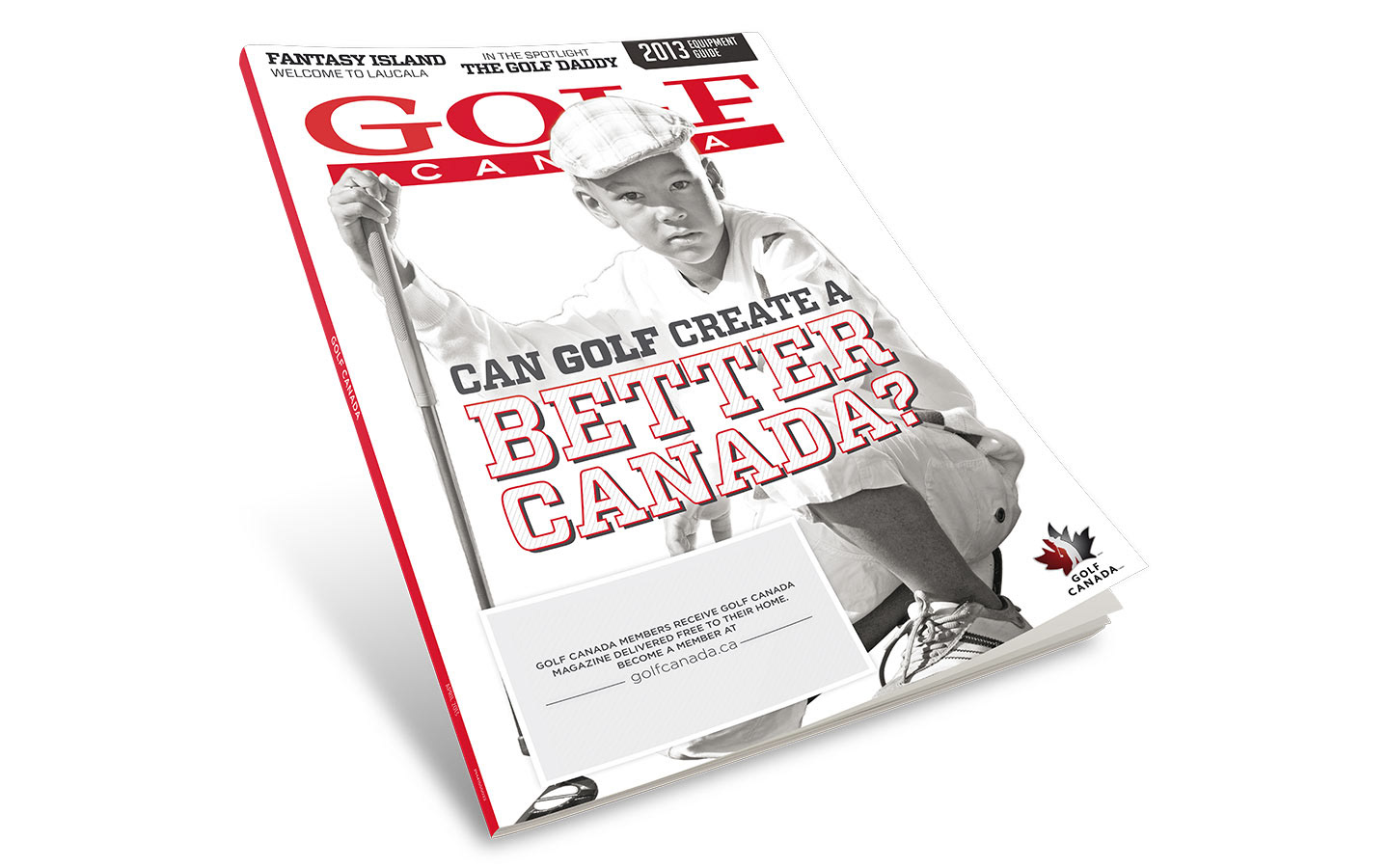 The magazine
Golf Canada
is the official magazine of Golf Canada (formerly Royal Canadian Golf Association), the governing body of golf in Canada. 
Published in English and French editions,
Golf Canada
aims to support and promote golf in the country. 
My role 
My tasks included layout design, photo sourcing and retouching, and vector illustration.
I worked with the external editor and translators, who provided the copy, and I made their suggested text changes.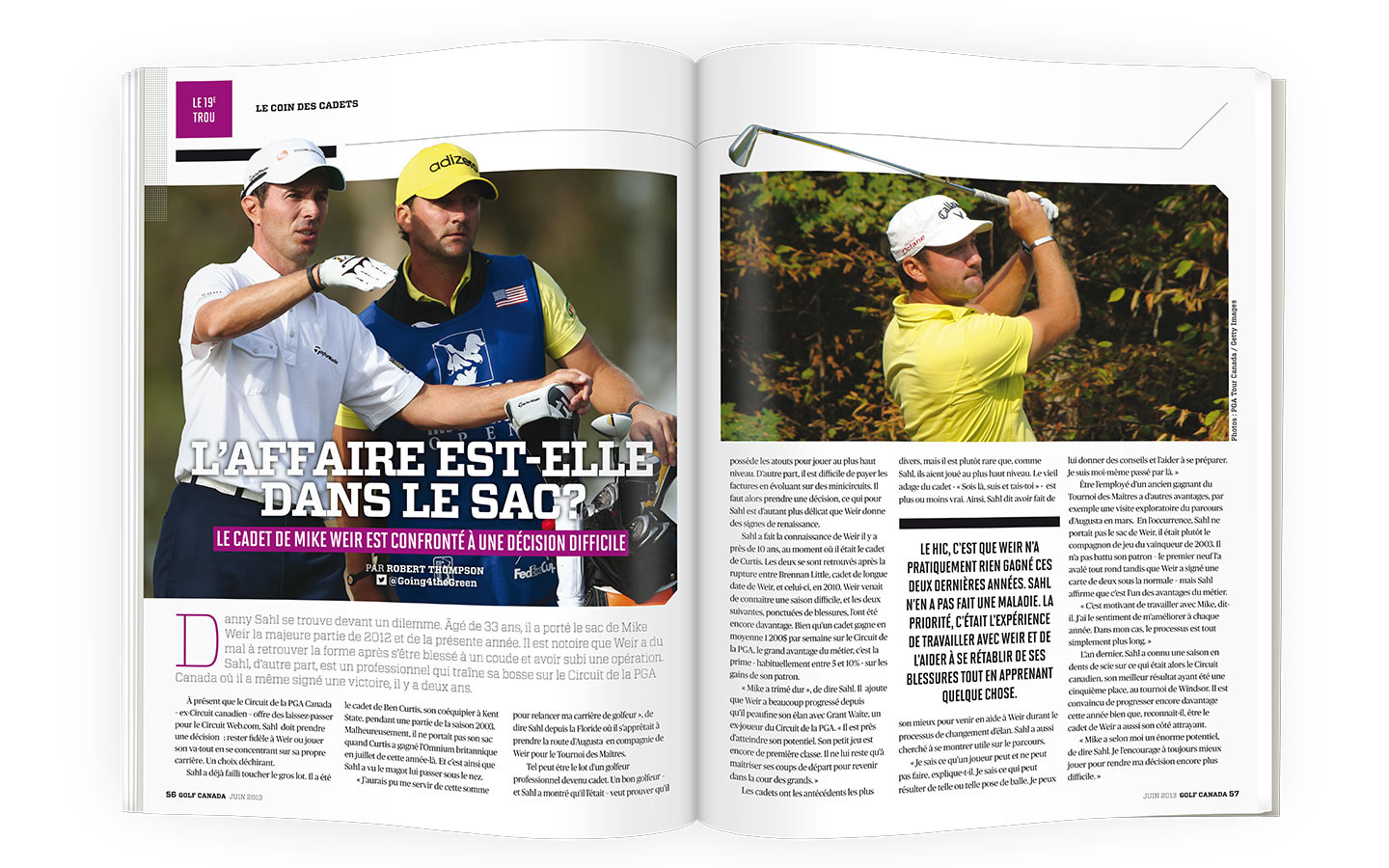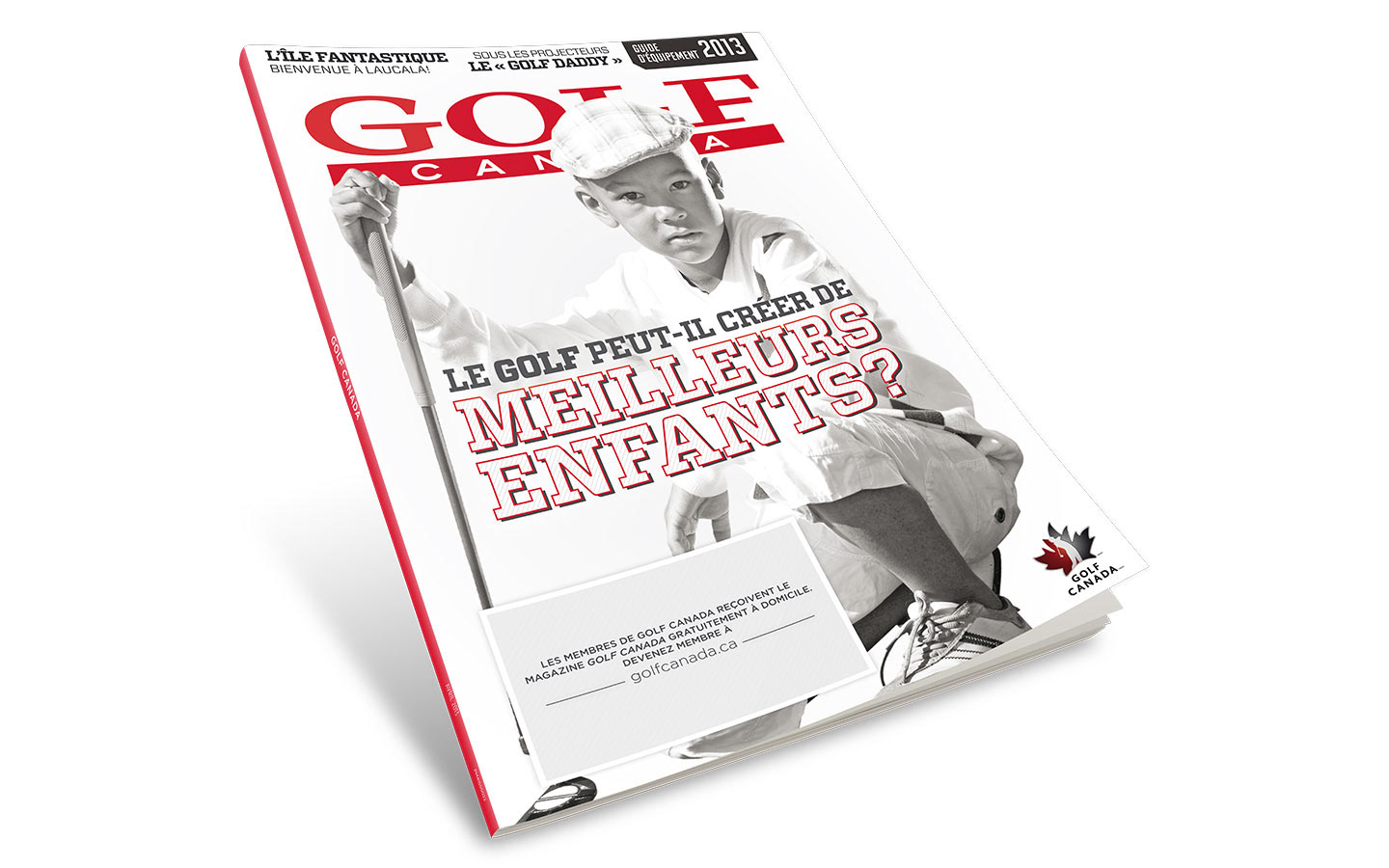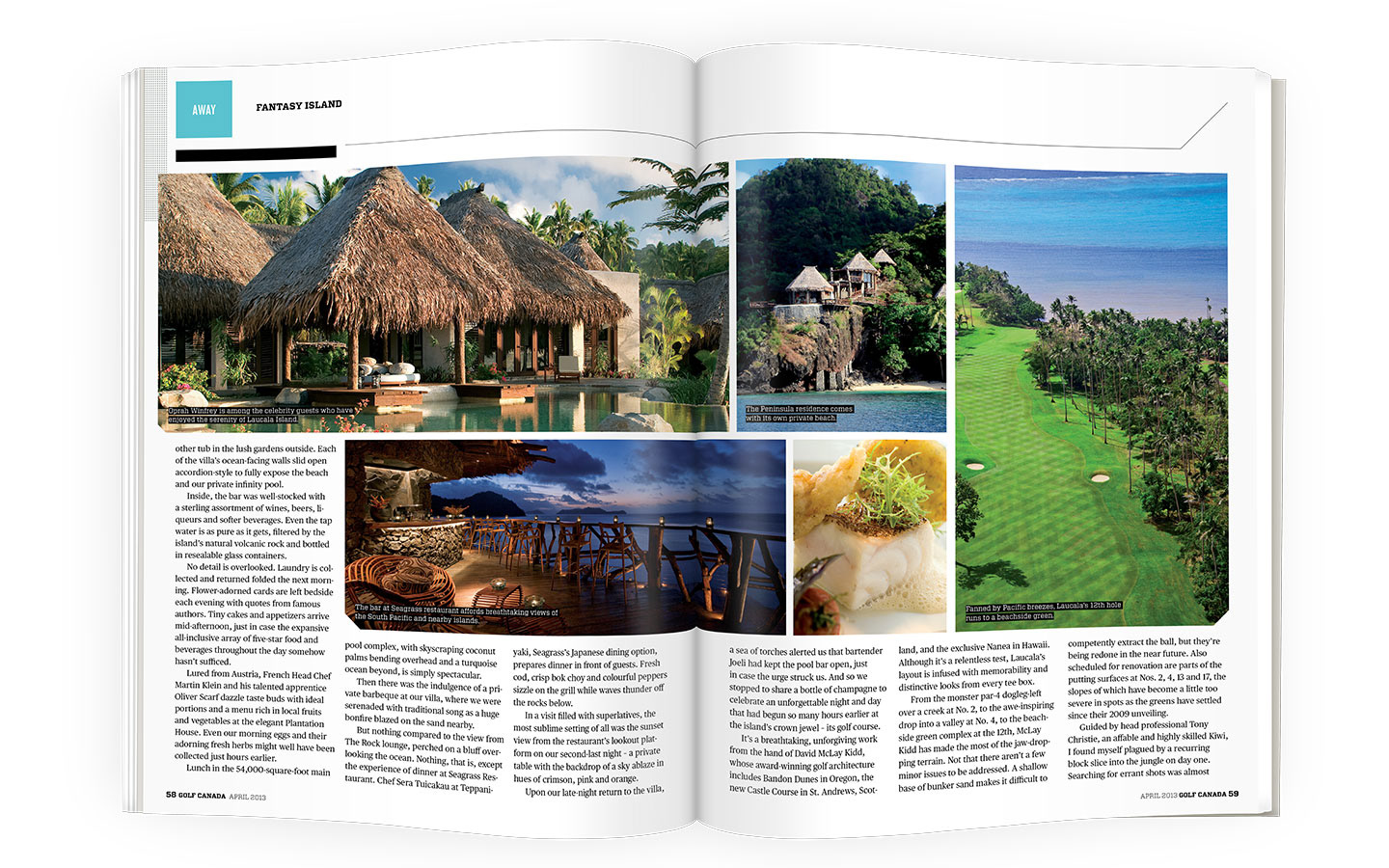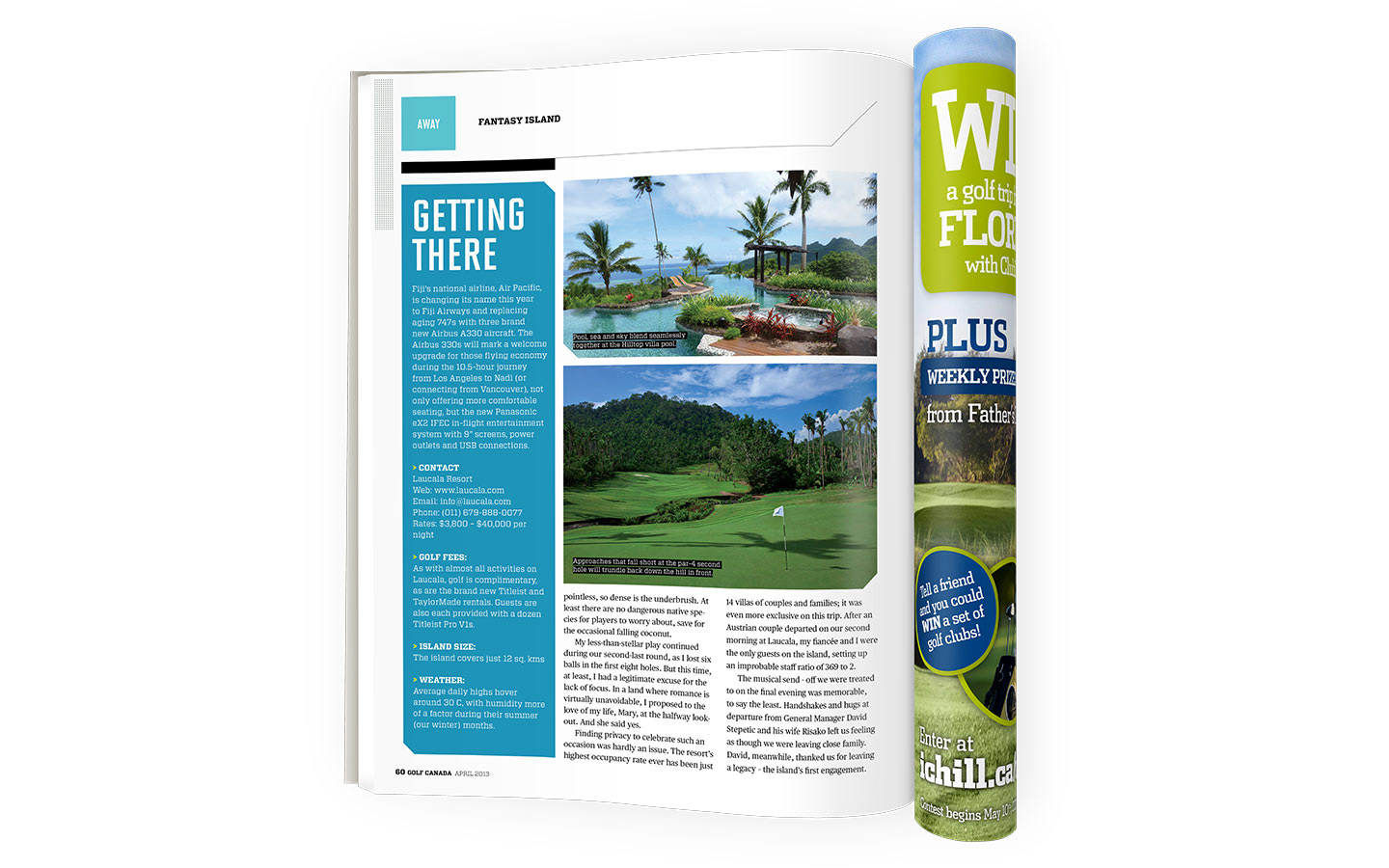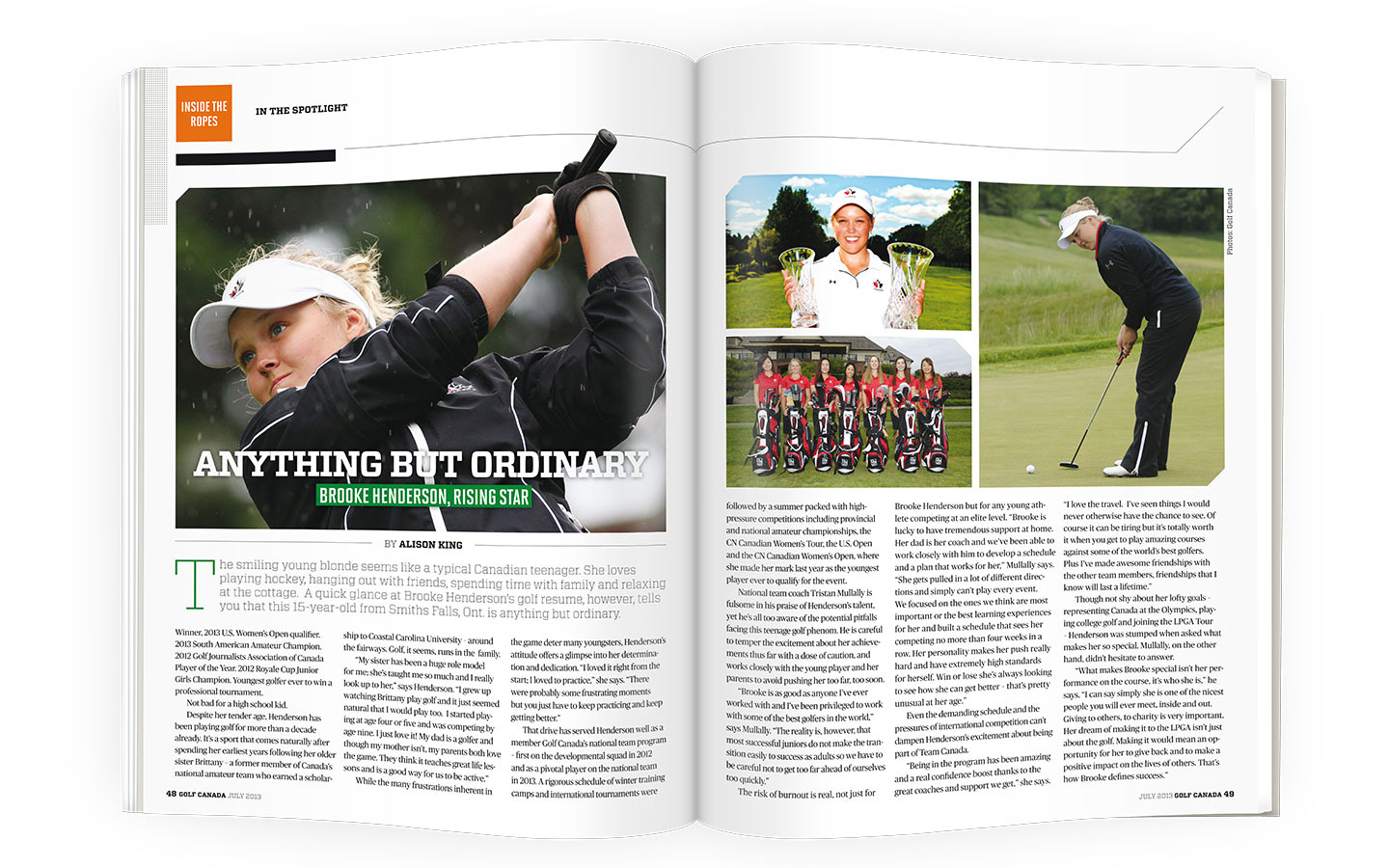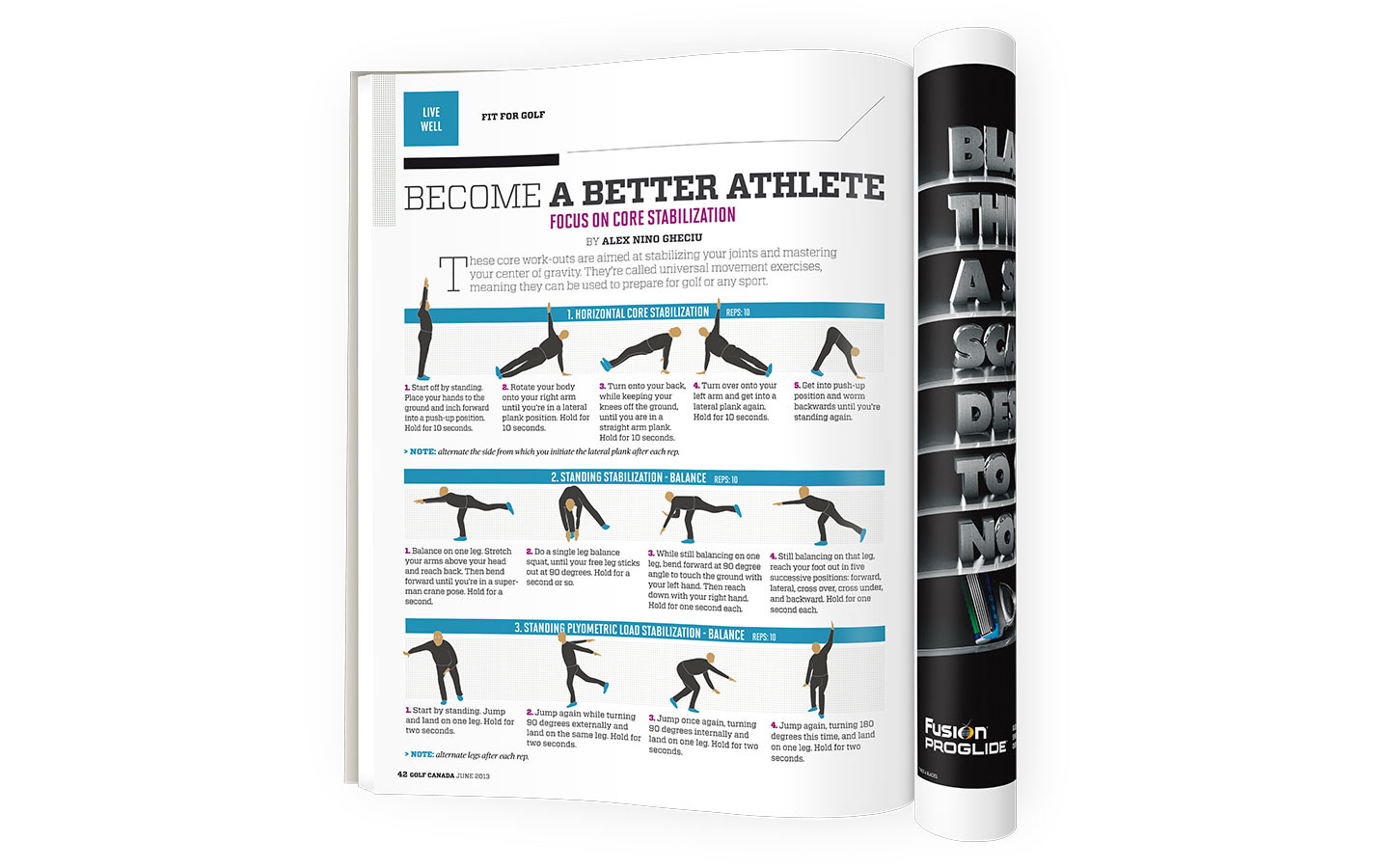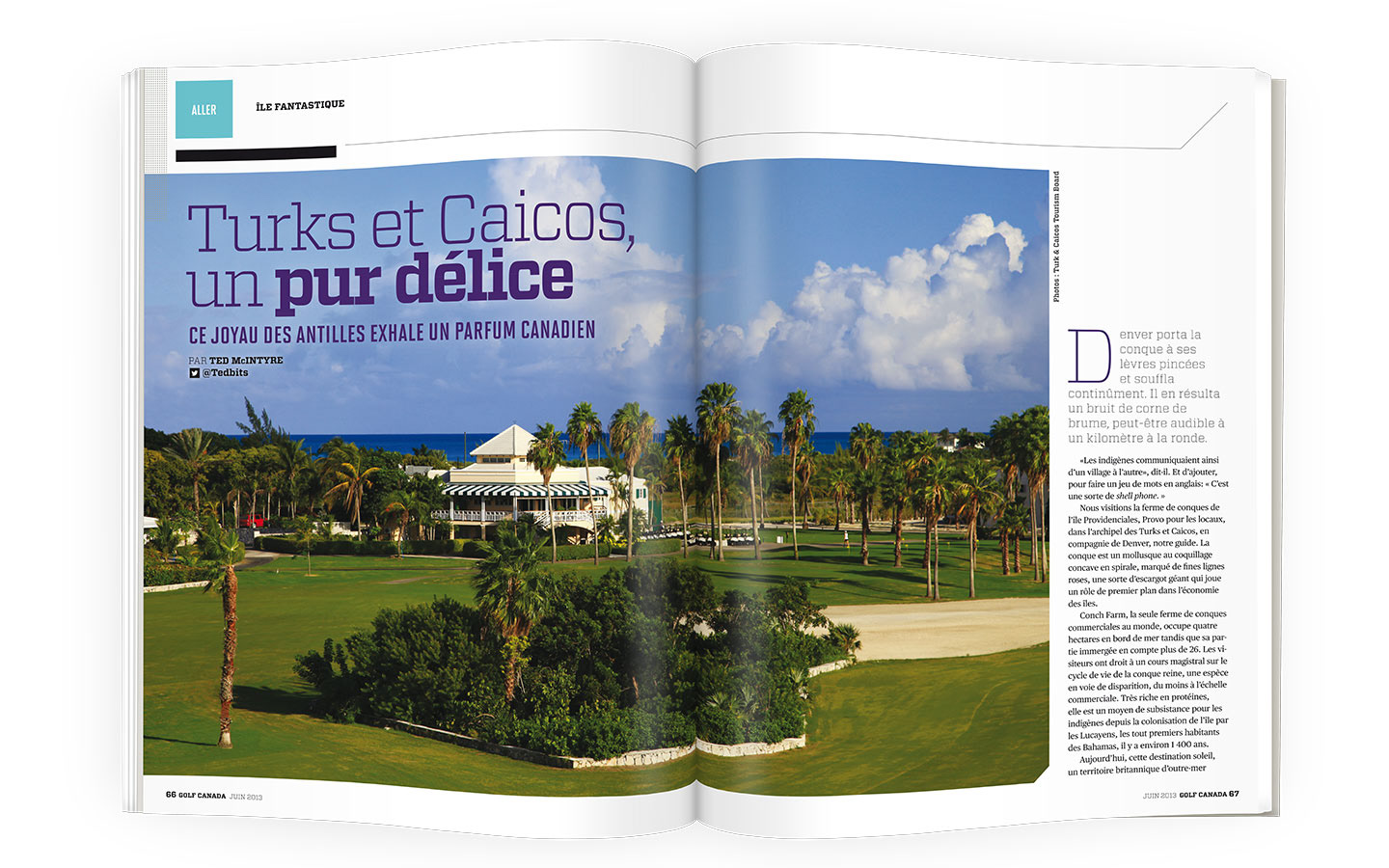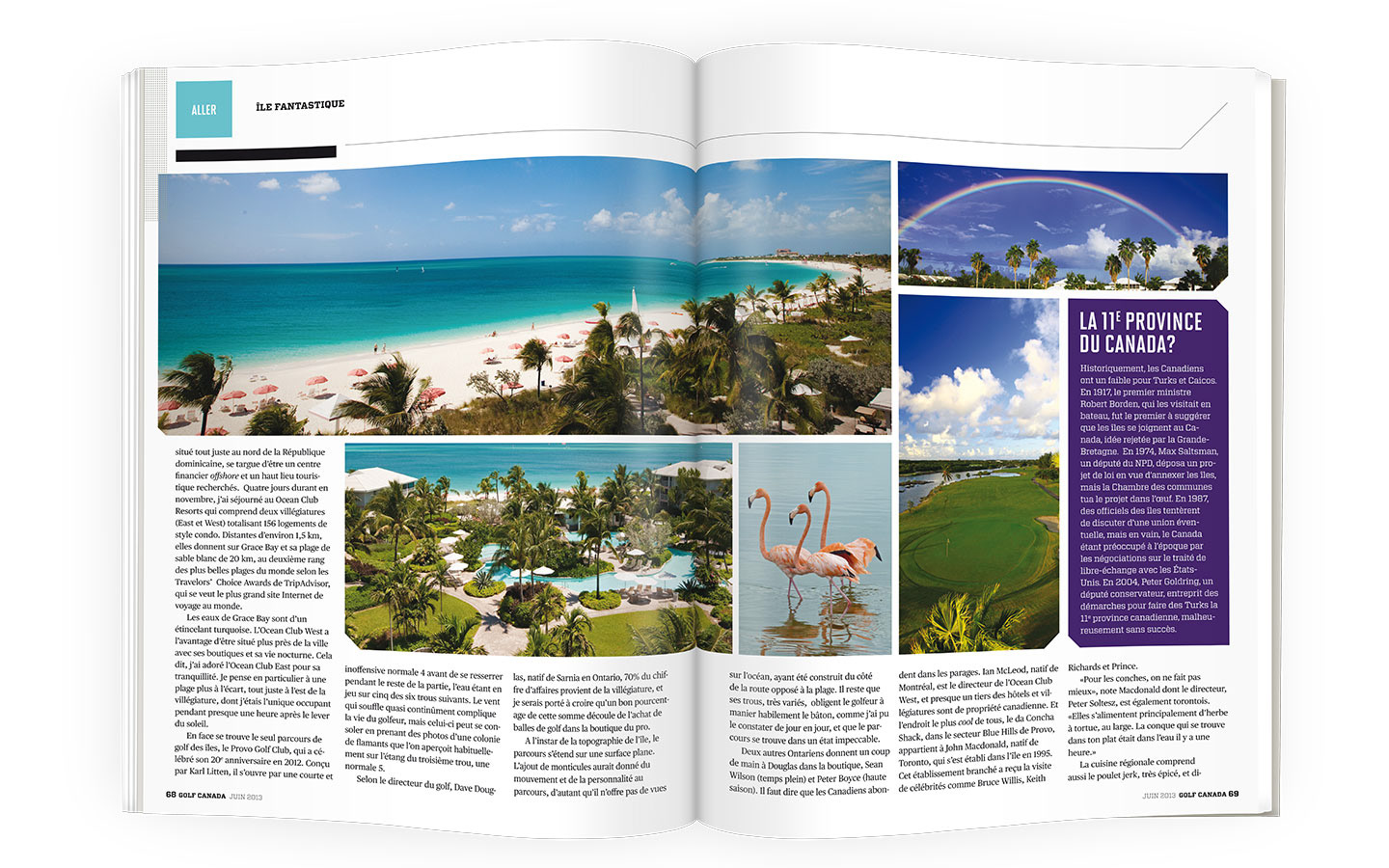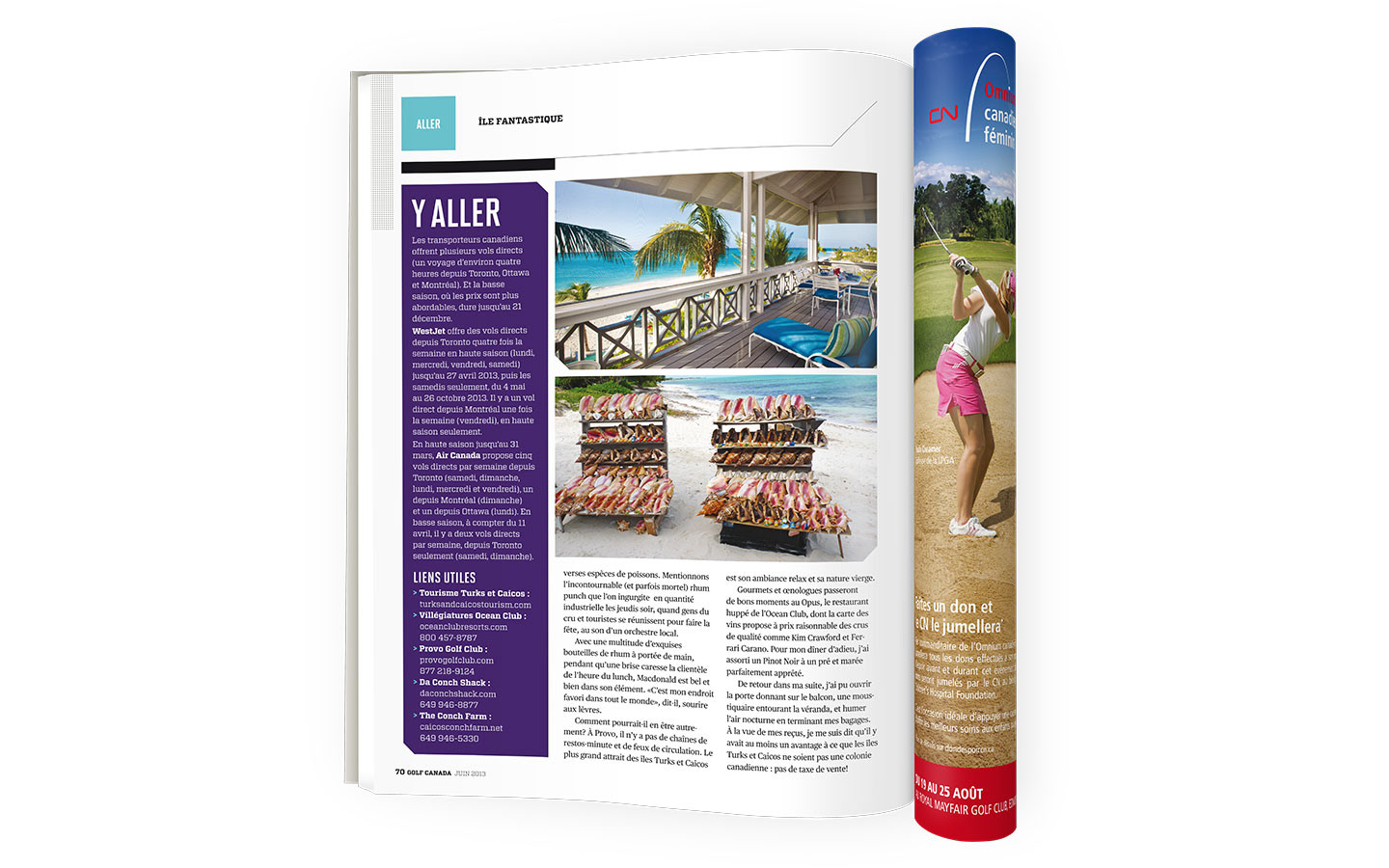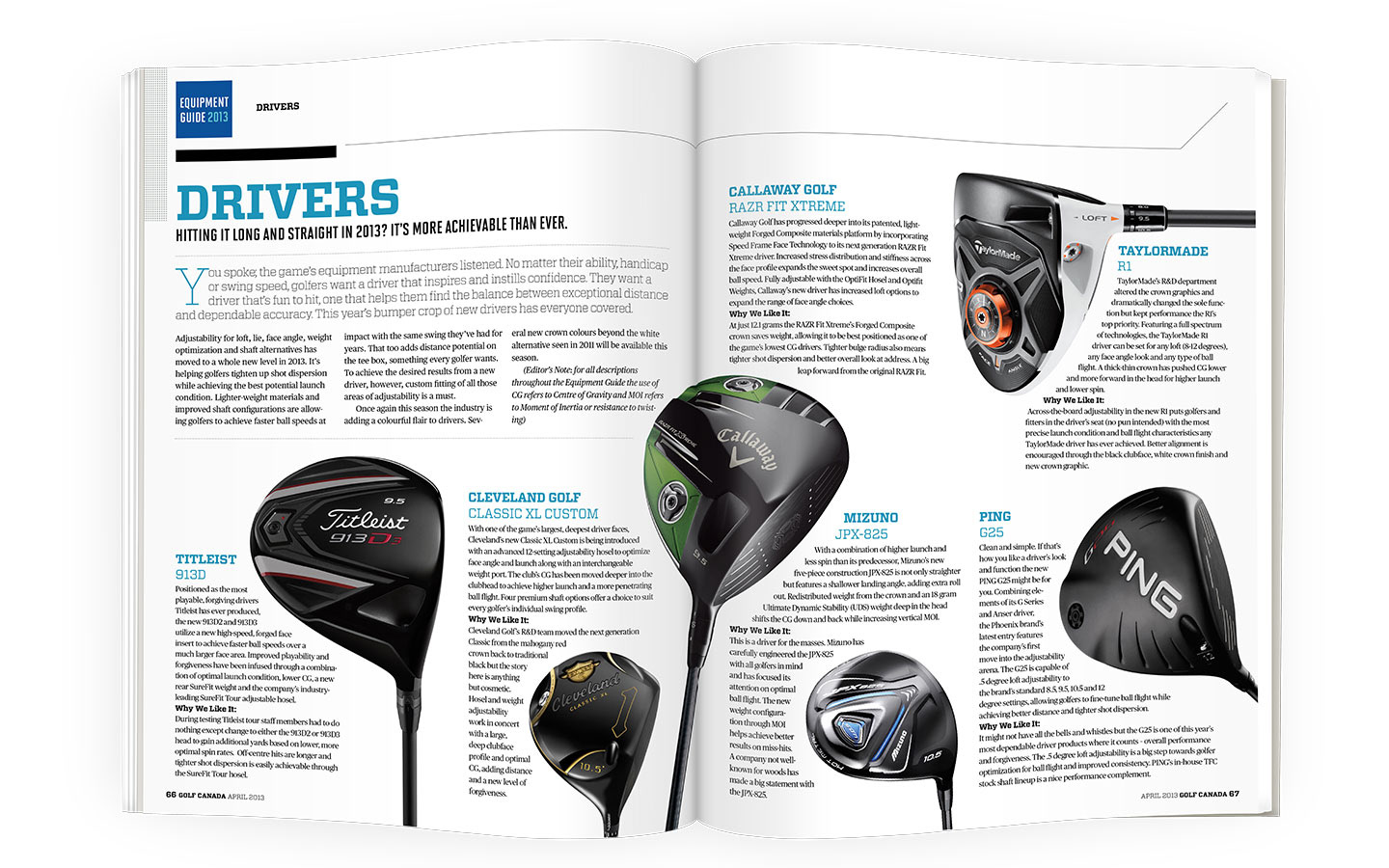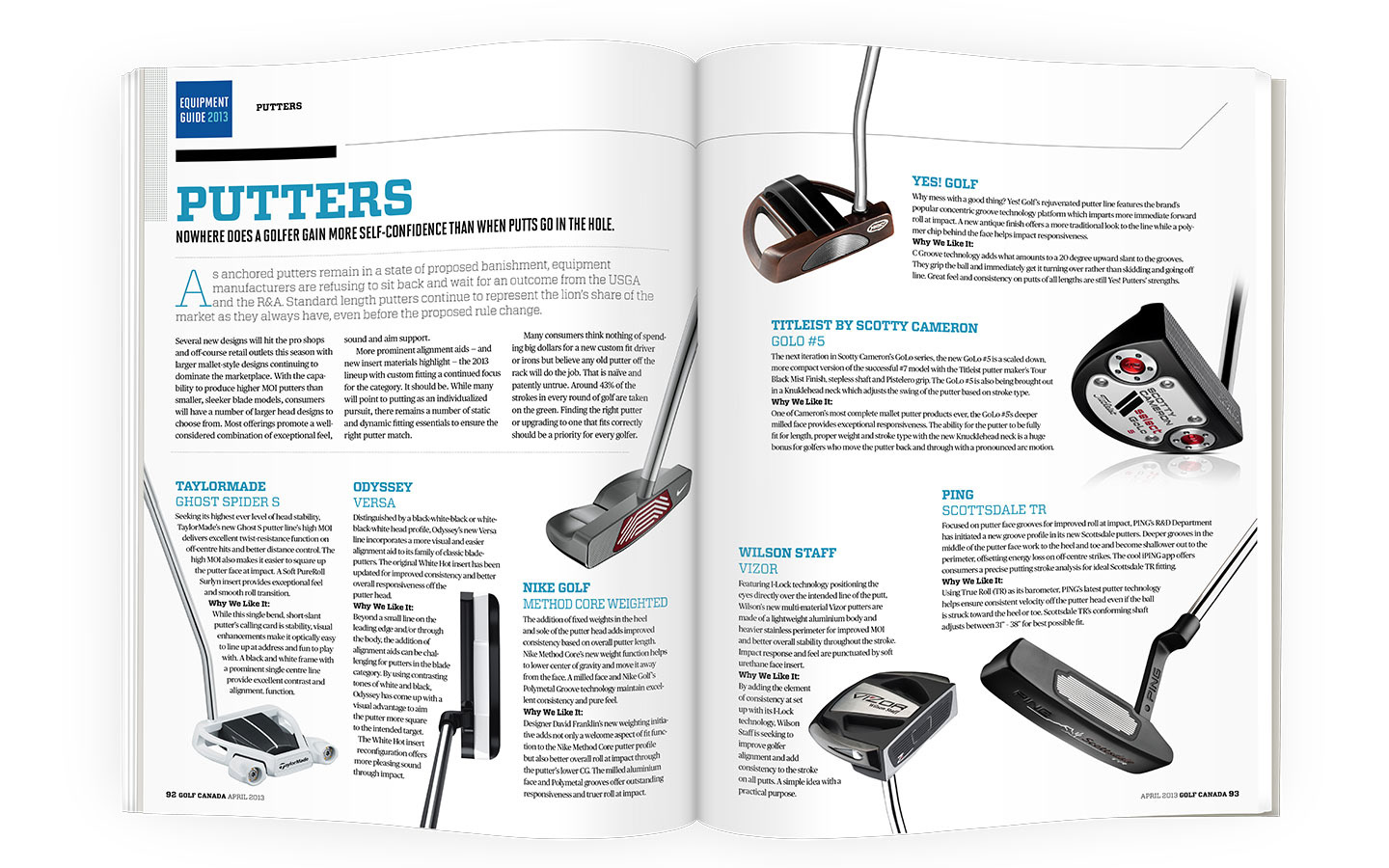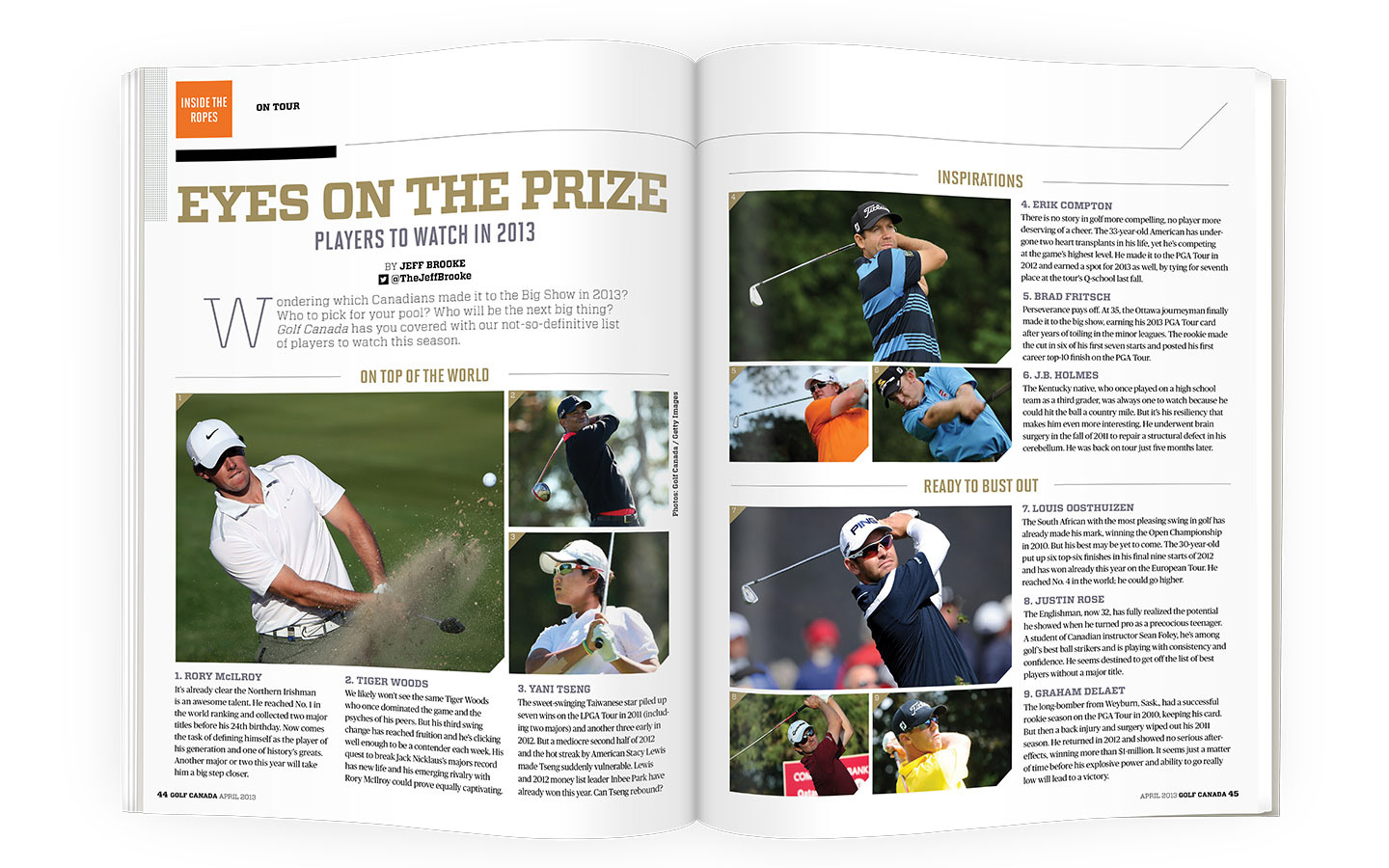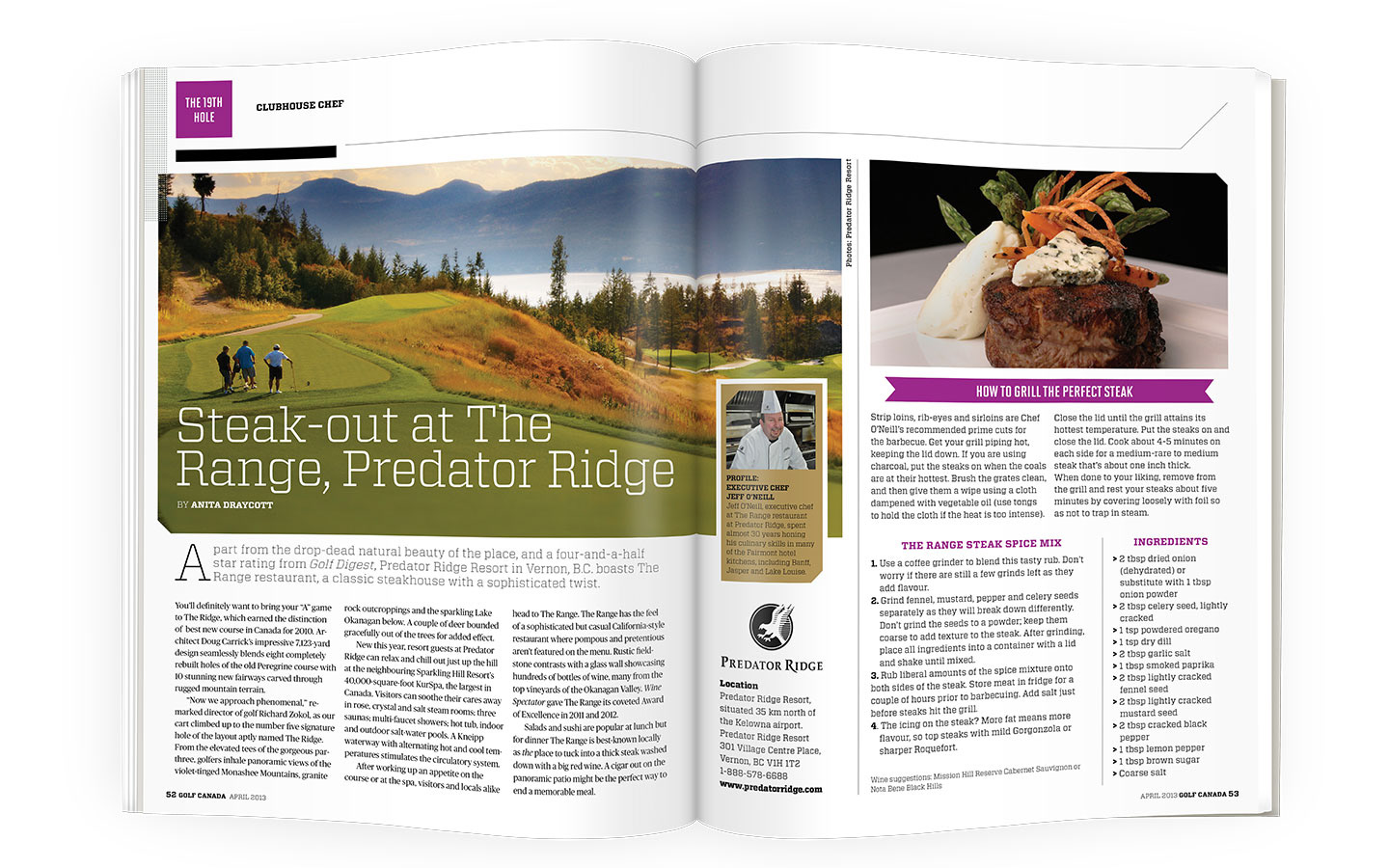 Languages: 
English, French
Tools:
InDesign, Photoshop, Illustrator