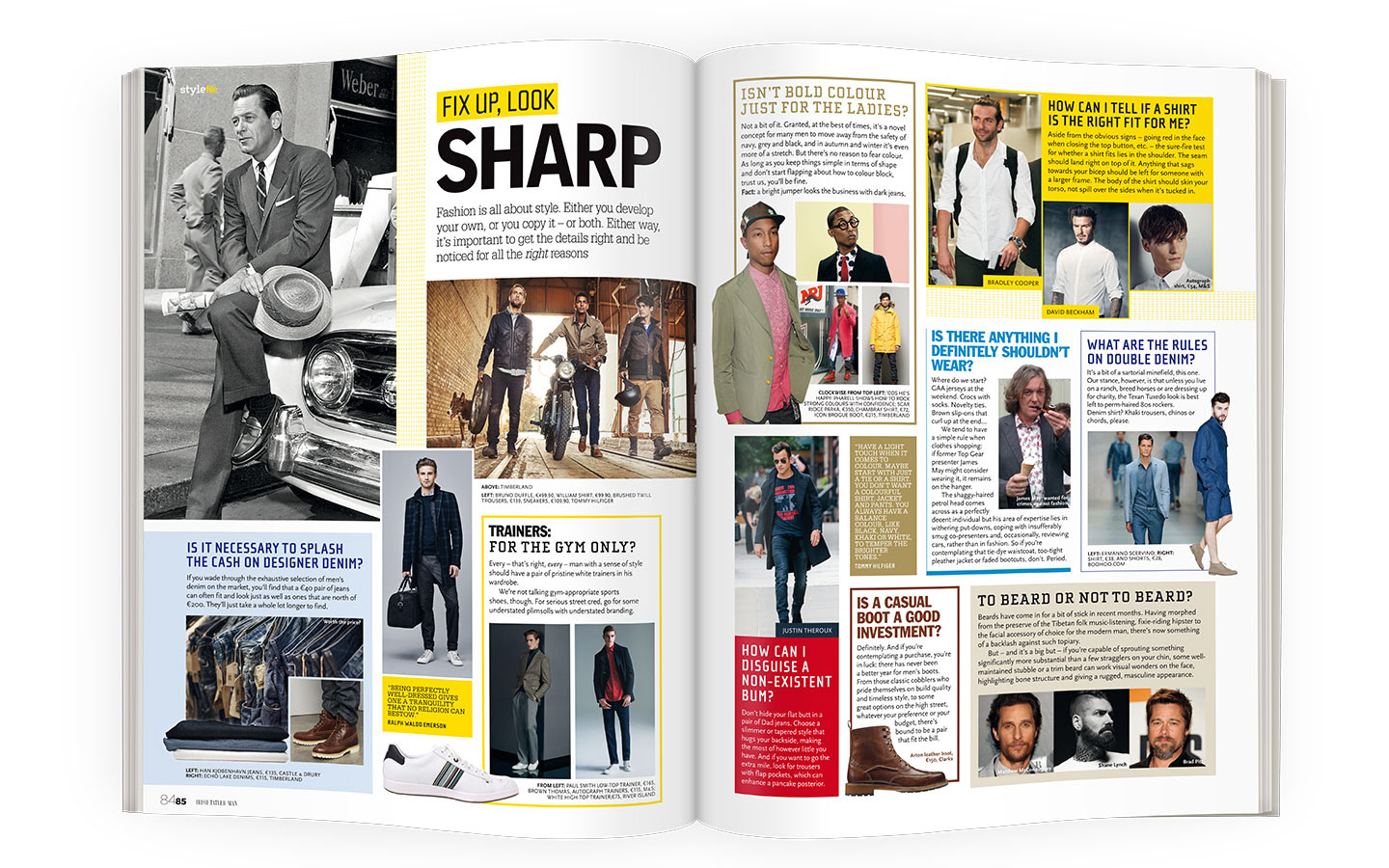 Irish Tatler Man

, Ireland's leading men's magazine, was published four times a year. 
Each issue was packed with interviews with celebrities and sports stars, business tips, features on travel, health and fitness, gadgets, and motoring

. 
My duties included layout design, editing pictures, and designing advertisements for external clients, working closely with the editor and art director of the publication. 
While employed at Harmonia, then the largest consumer magazine publisher in Ireland, I worked on this project alongside another magazine, Ireland's

Food & Wine

, which was published by the same company ten times a year, and shared the same creative team of only two people.