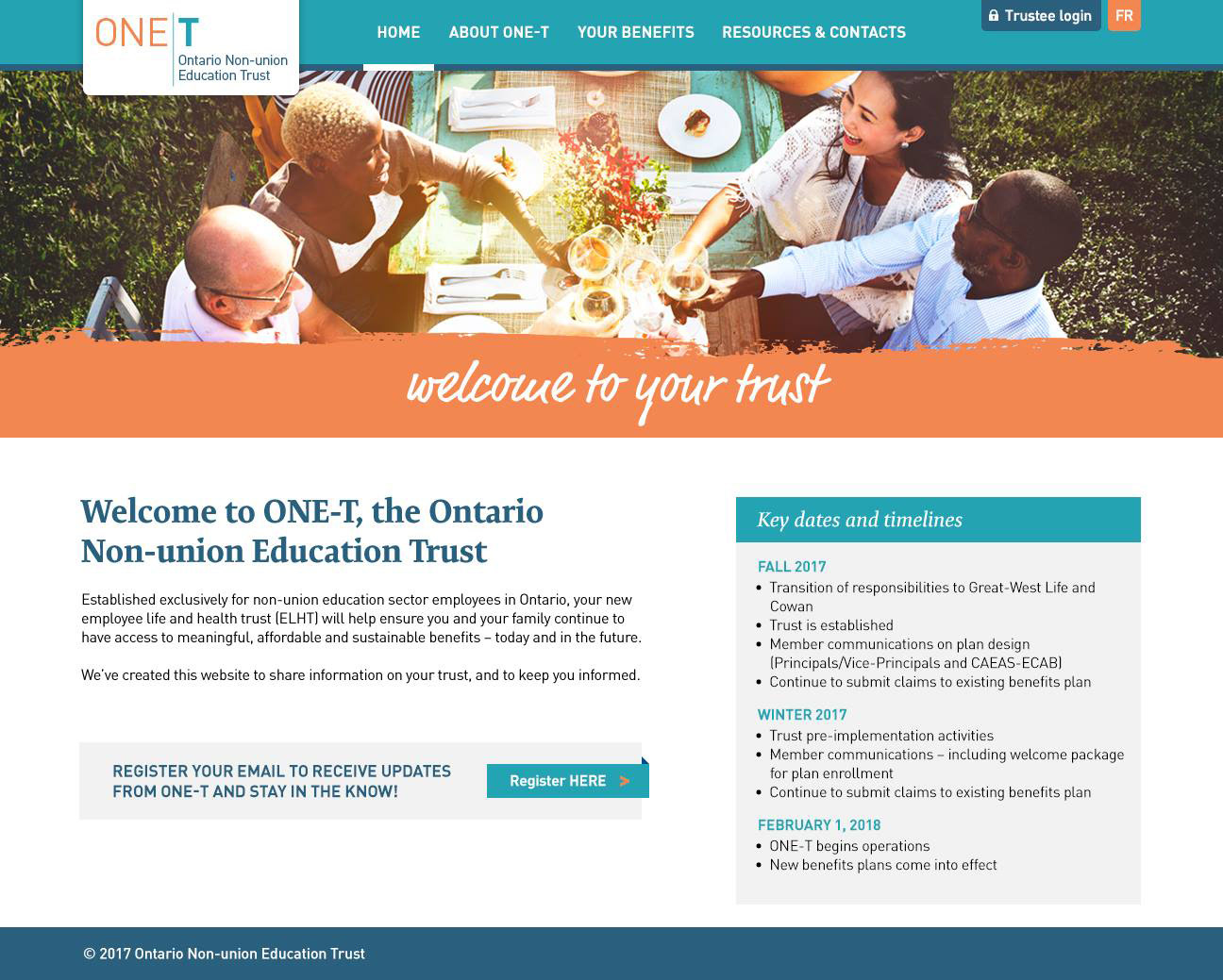 The client
ONE-T (Ontario Non-union Education Trust), or FENSÉO (Fiducie des employées et des employés non-syndiqués en éducation de l'Ontario), is an employee life and health trust established for non-union education sector employees in Ontario.
My role
I designed the website, and worked closely with the development team.
I also worked on bulletins for ONE-T and the two groups to whom this trust provides benefits: P/VP and ECAB. Besides lifestyle photography, I also used stock illustrations that I modified to fit the ONE-T brand.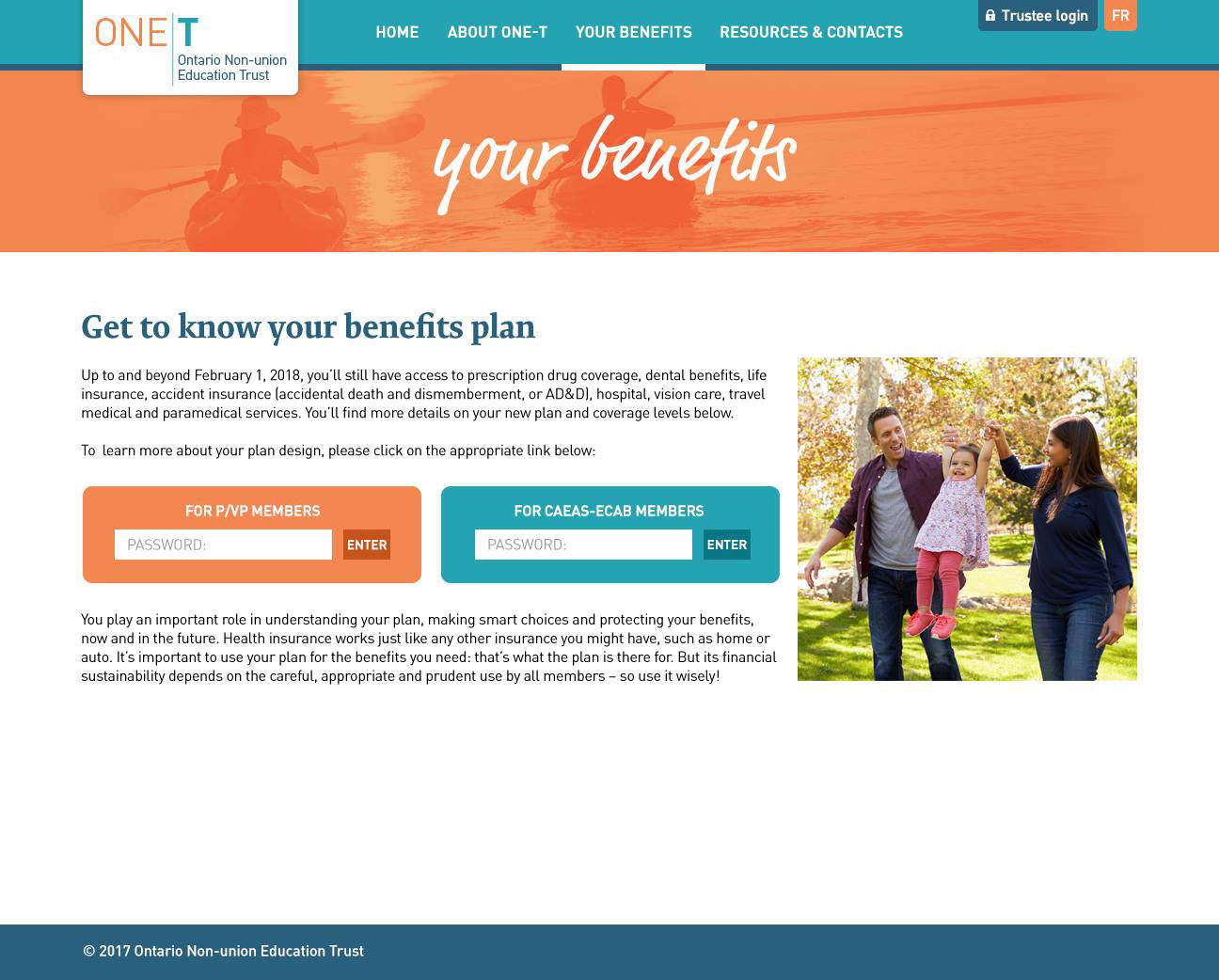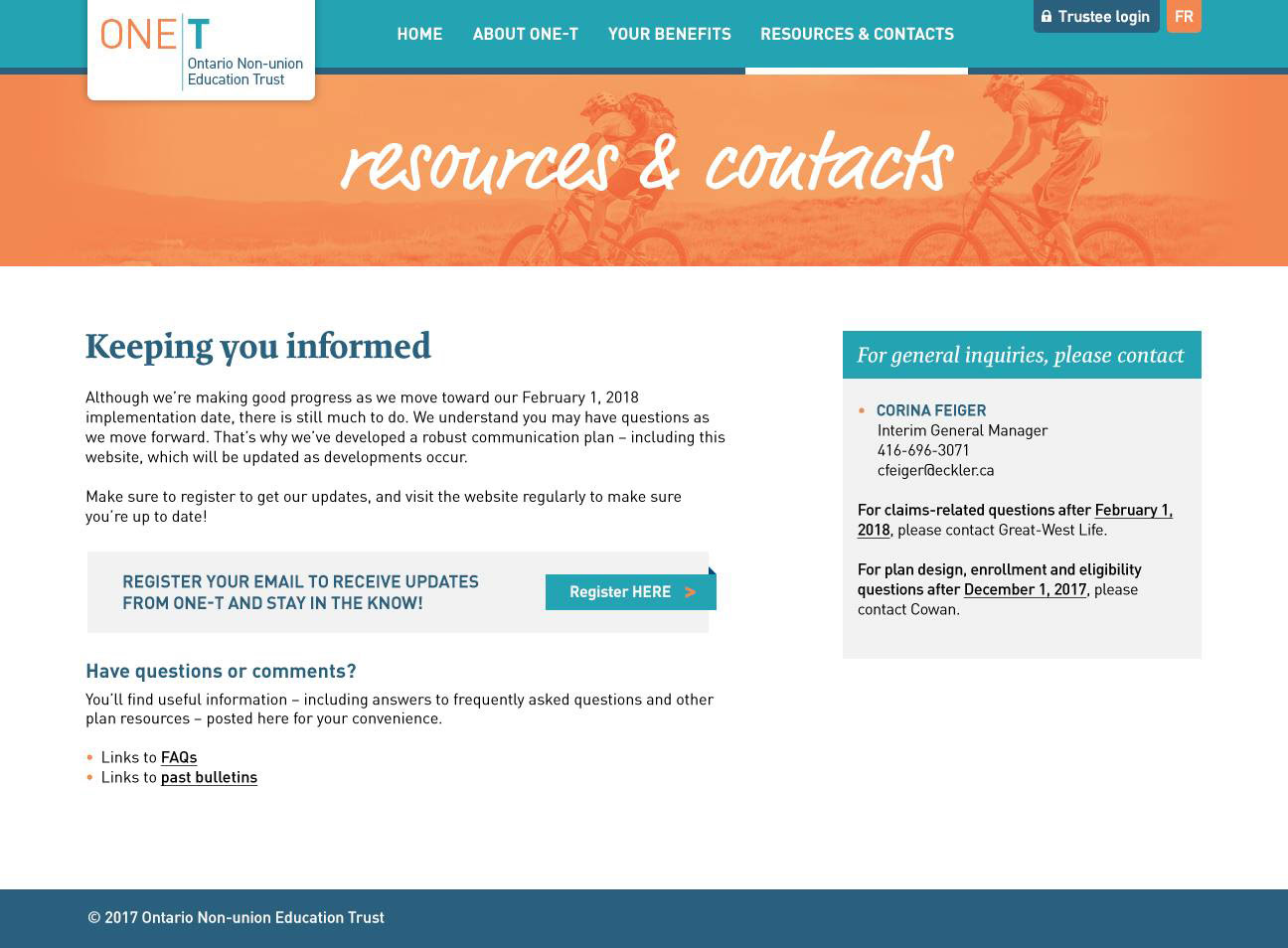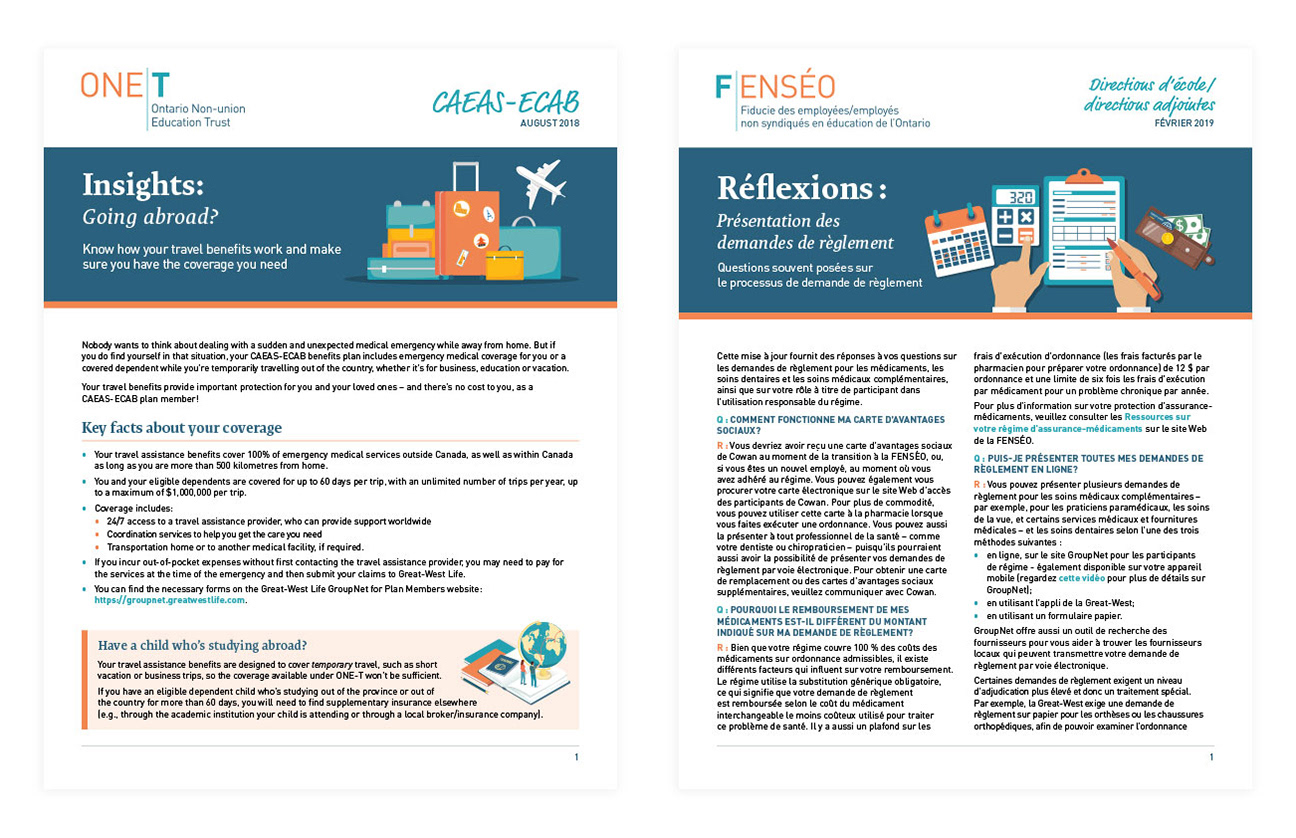 Languages: 
English/French
Tools:
Photoshop, Illustrator, InDesign