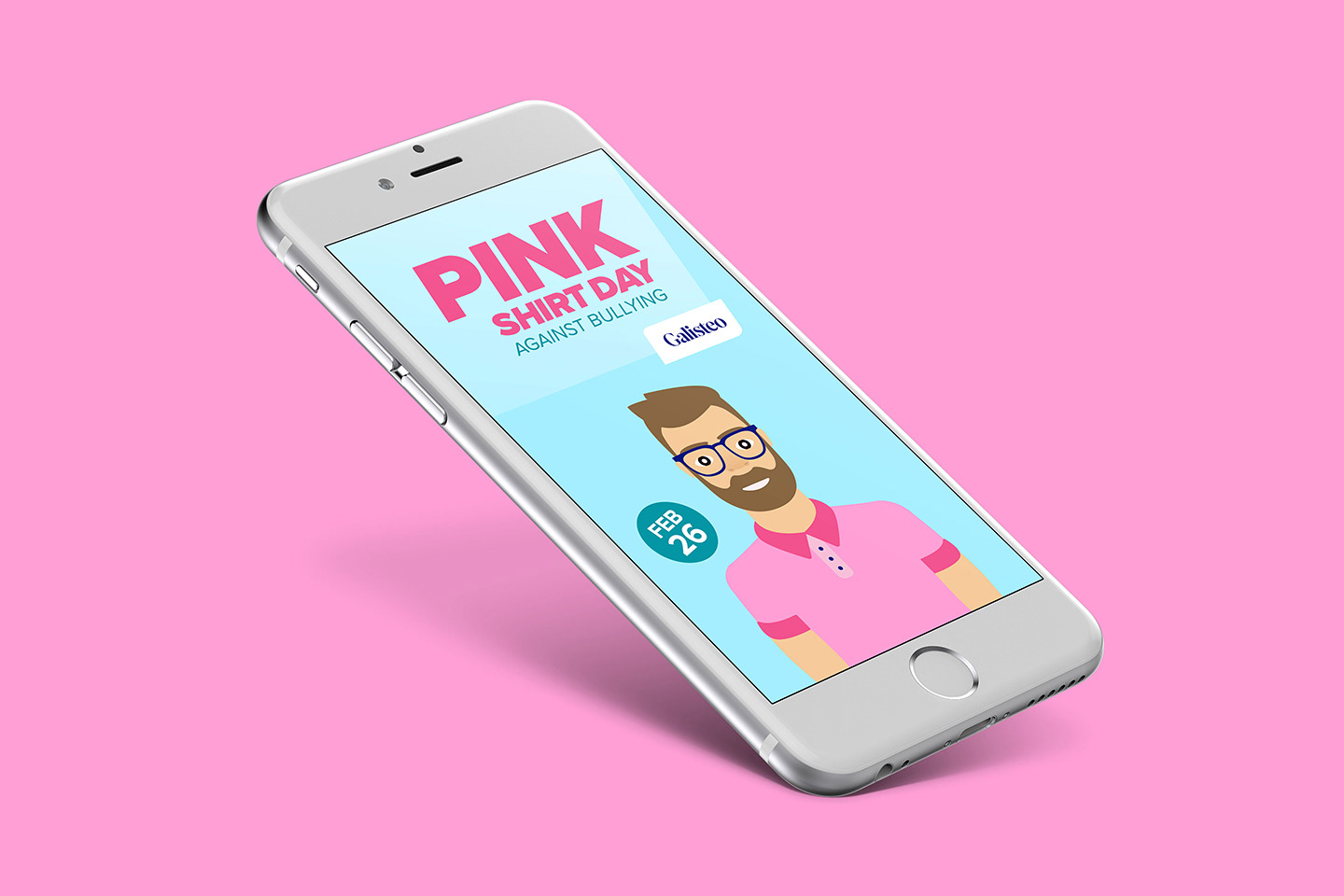 Social media banners for the occasion of the 2020 Pink Shirt Day.
I created this personal campaign to join and support this event across different social media channels. The image includes an illustration of myself I created using Adobe Illustrator.
Pink Shirt Day was started by two students in Nova Scotia, who in 2007 organized a high-school protest for a boy who was being bullied for wearing pink.