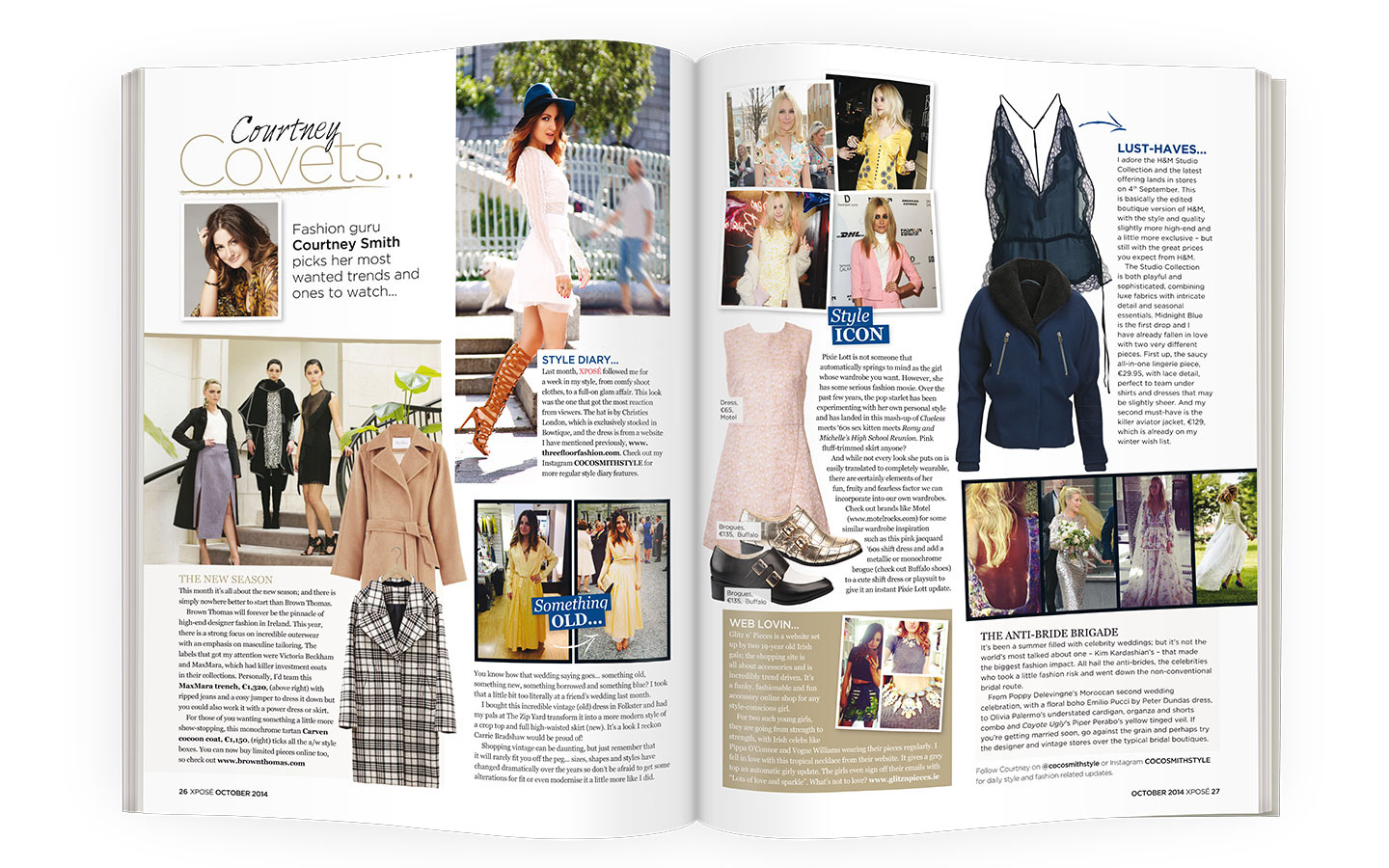 About Xposé 
Xposé
magazine, a joint initiative between TV3 Group and Zahra Media Group, was born as an extension of TV3's daily television show Xposé. 
This monthly Irish publication offered readers a mix of exclusive celebrity interviews, beauty tips, high-end fashion inspiration, celebrity looks to copy, and affordable high street clothing. Moreover, it introduced other lifestyle themes such as recipes, travel, and relationships. 

My role 
My duties for the magazine included layout design and photo retouching. Furthermore, I designed advertisements and advertorials for a selection of brands featured in the magazine. 

While employed at Zahra Media Group, I worked on
Xposé
magazine alongside other consumer publications and client projects.